Getting a bit bored sitting around waiting for the car to return to Brisbane for the turbo manifold to be fixed so I thought I might do a complete history of what I have done to the car thus far. You sort of forget and I thought it might lift my spirits a bit!
When we bought the H3, the brief was for a 2 person tourer which would be very capable for the weekend off-road stuff but also would take us far and wide on the longer touring trip we want to do such as my favourite destination, the Simpson Desert, another Cape York trip, the Canning Stock Route etc. These are all minimum 5,000km trips into some of the most remote and harsh conditions Aussie can throw at you.
I am concentrating here on the mods, not the trips and adventures we have had, so sorry for the lack of actions shots for the adrenaline freaks amongst us!
I didn't get any "stock" pics but this was one of the first when the only mod was the fitment of 35" Mickey Thompson MTZ's on 17" black steel rims.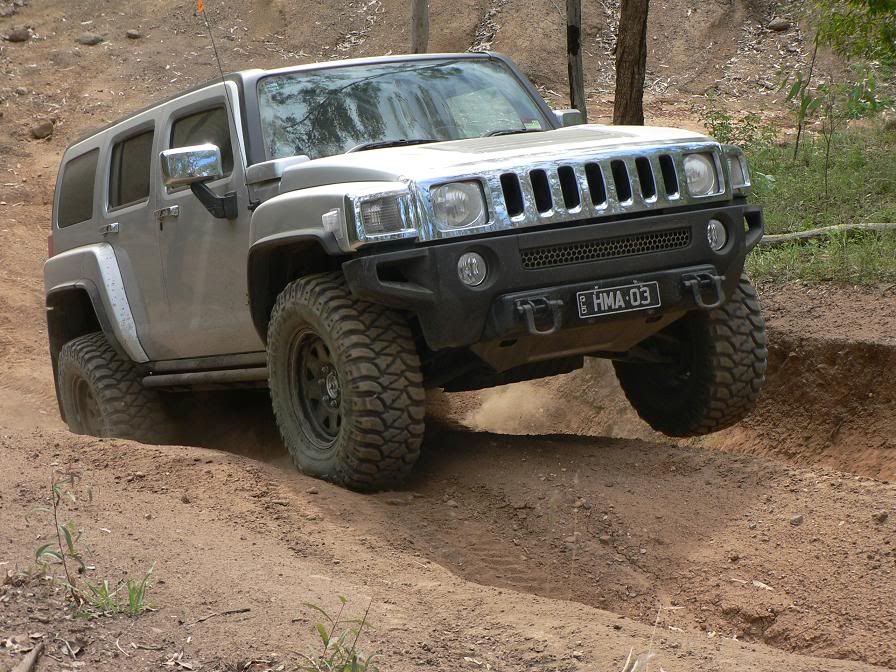 The first major mod was the fitting of a 4" Rancho lift with some custom paint.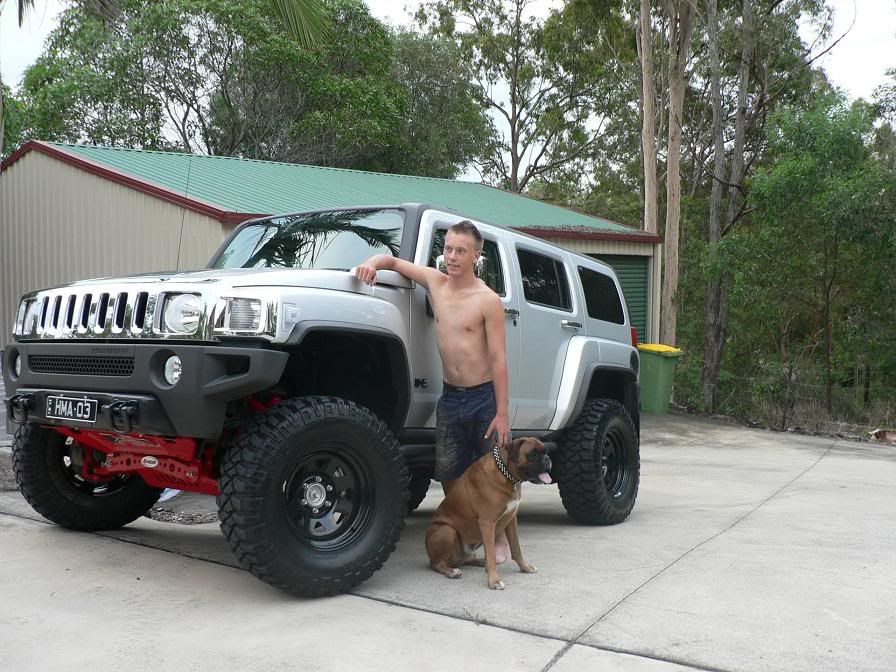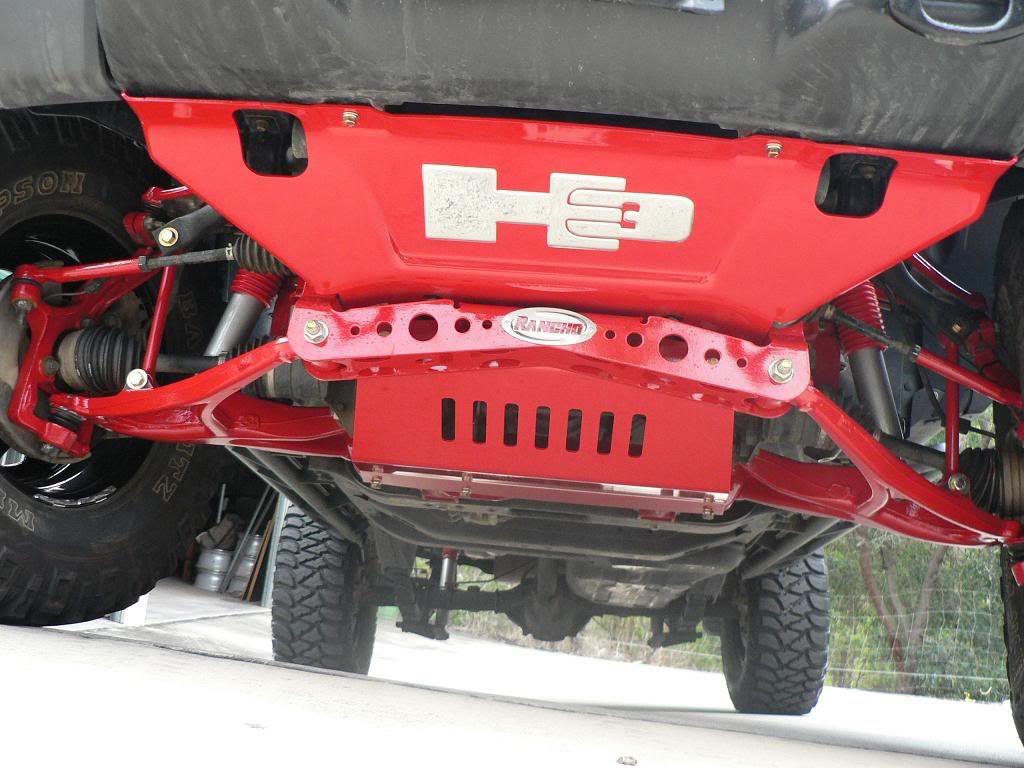 First trip to try out the new suspension set up was faithful old Land cruiser Mountain Park. The pond behind me in this pic has subsequently been made a bit more famous by Skippy!!!
Next came a GME UHF radio for communication.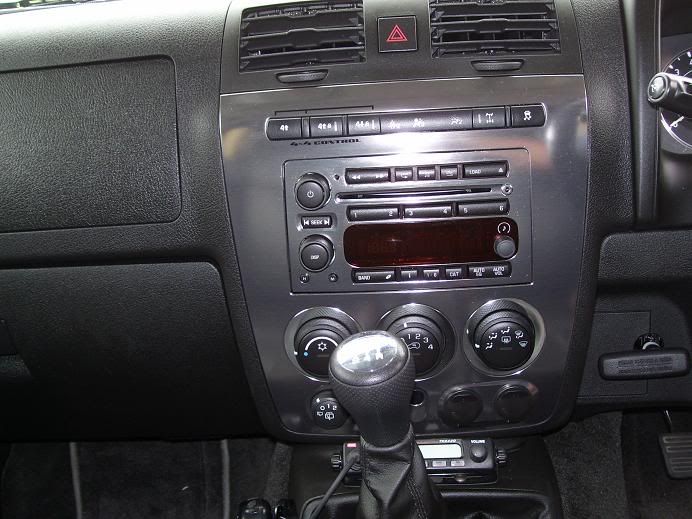 I wanted the antenna to look like the radio antenna mounting so I fabricated my own mounting plate, moulded a cap from the original one and presto…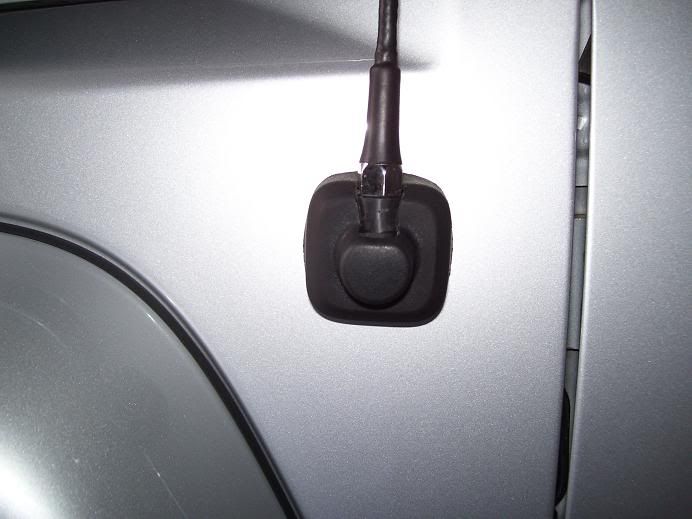 Because of the touring we wanted to do, we would need to carry a fair bit of gear so the first mod for the back was a cargo barrier to stop heavy object from flying into the front in the case of an accident or quick stop.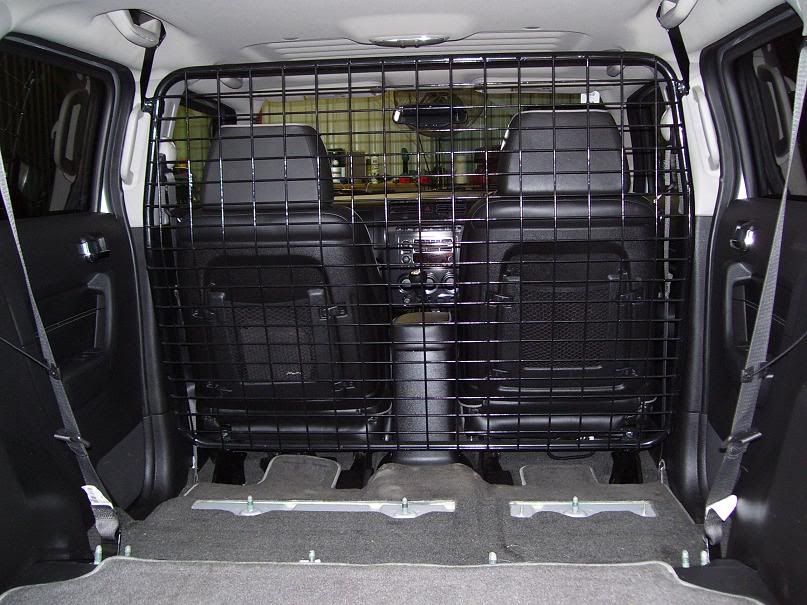 A drawer system was always on the agenda so I started with a frame which bolts to the original tied down points and which would be removable and on which the rest of the drawer system could be built.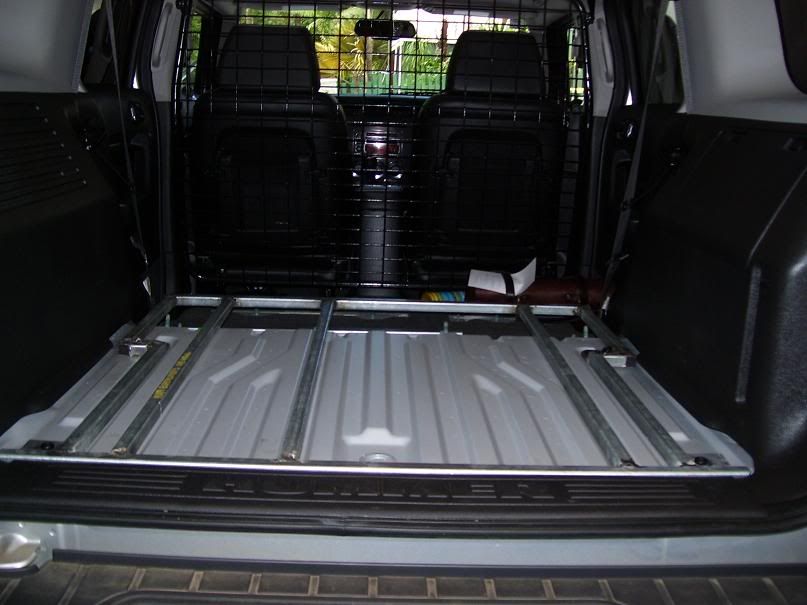 The most important thing in the world came next..the fridge to keep the beer cold.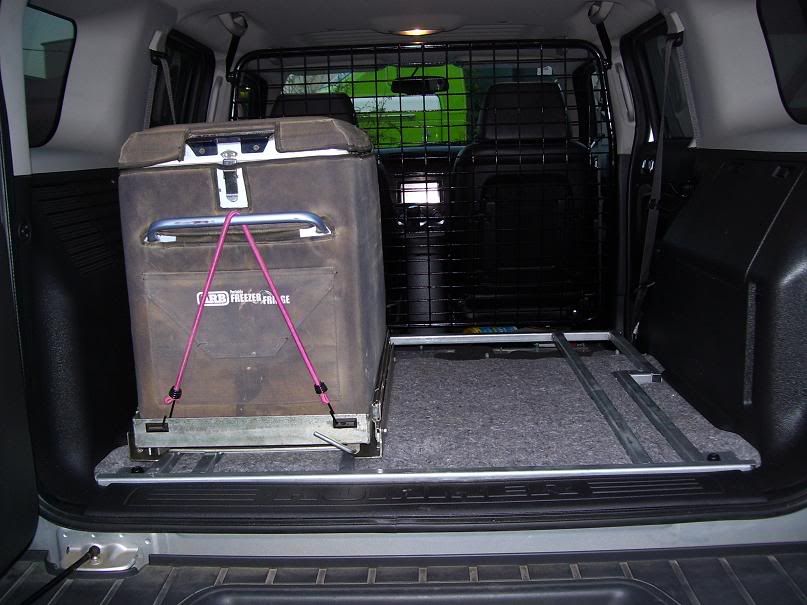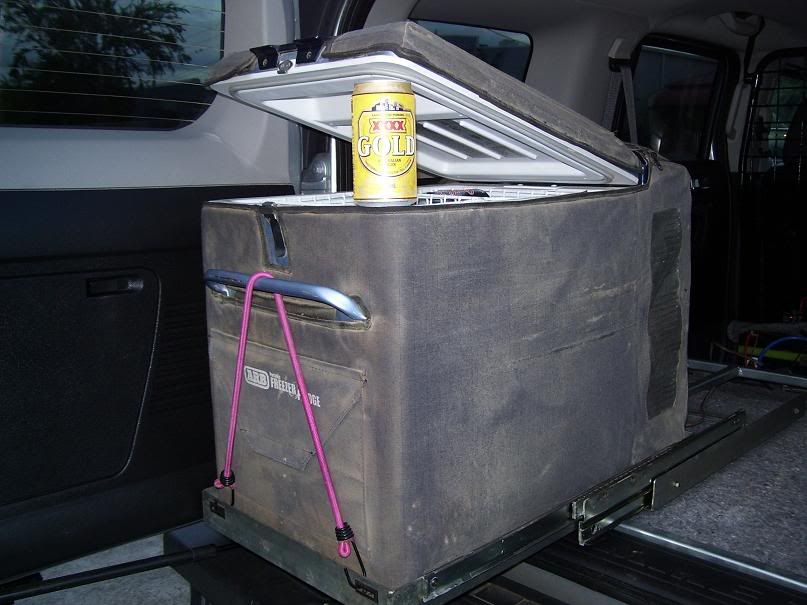 So that we could find our way around, and also so that we could still listen to music on really rough roads in the outback, I had a Pioneer AVIC installed. The ability to plug in an I pod on which we could fit lots of Country music was really important!
Then the work on the drawer system started in earnest.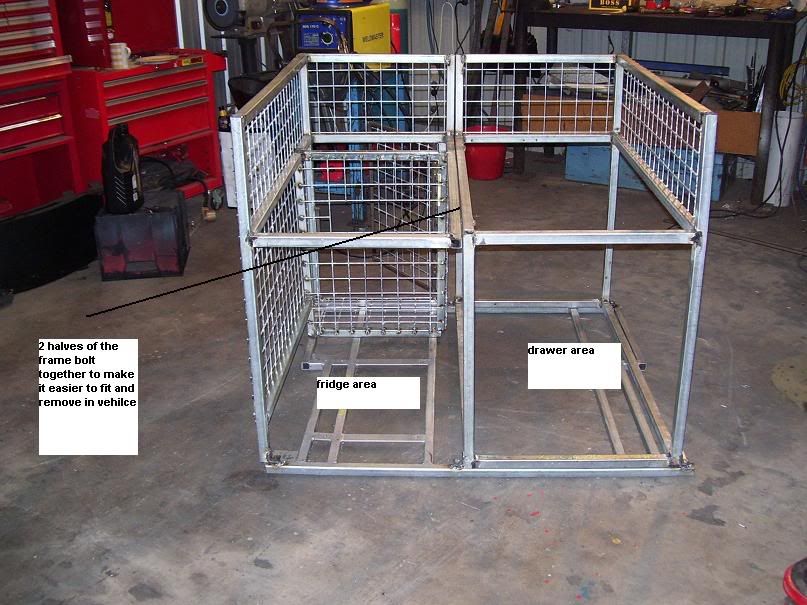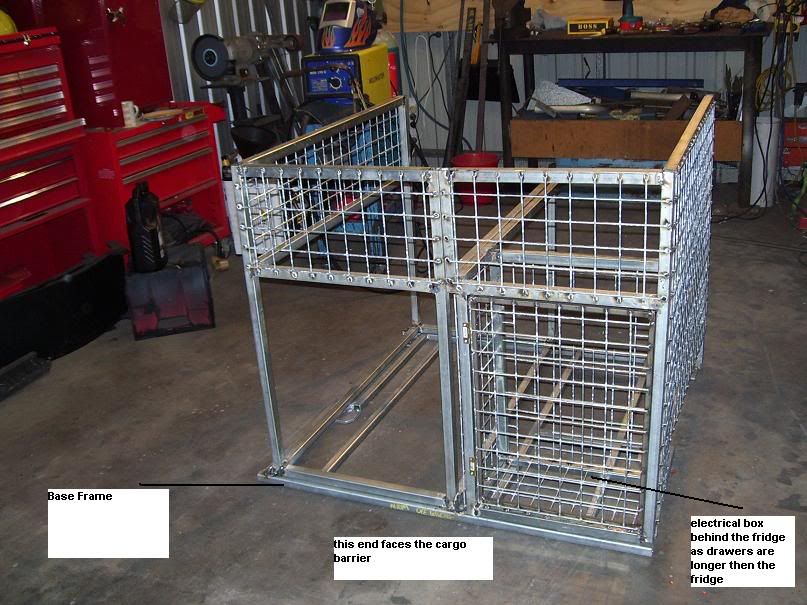 Add some drawers…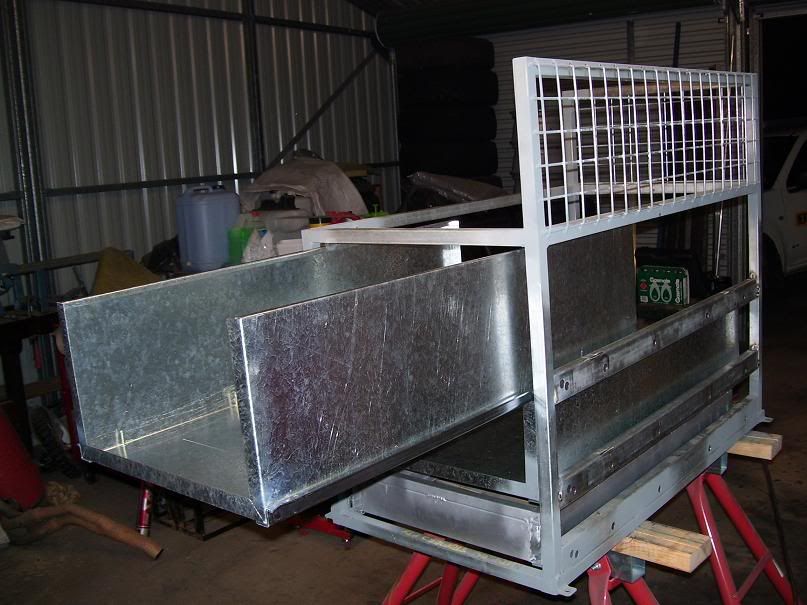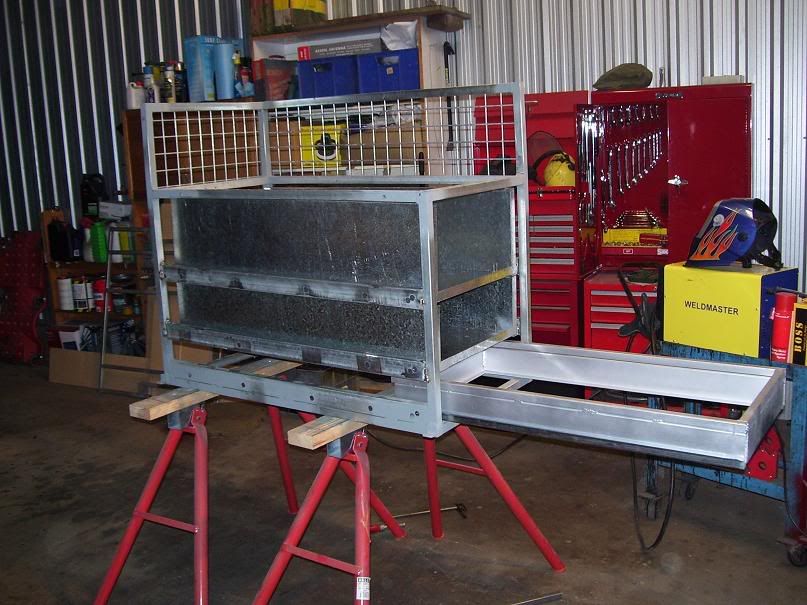 Bit of outdoor carpet….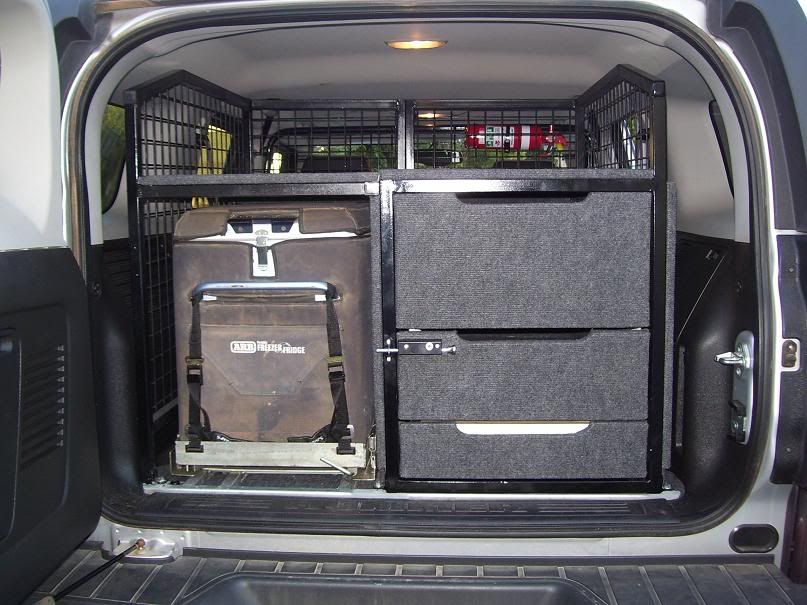 Tried to include a few special features in the drawers to make life on the road a bit easier.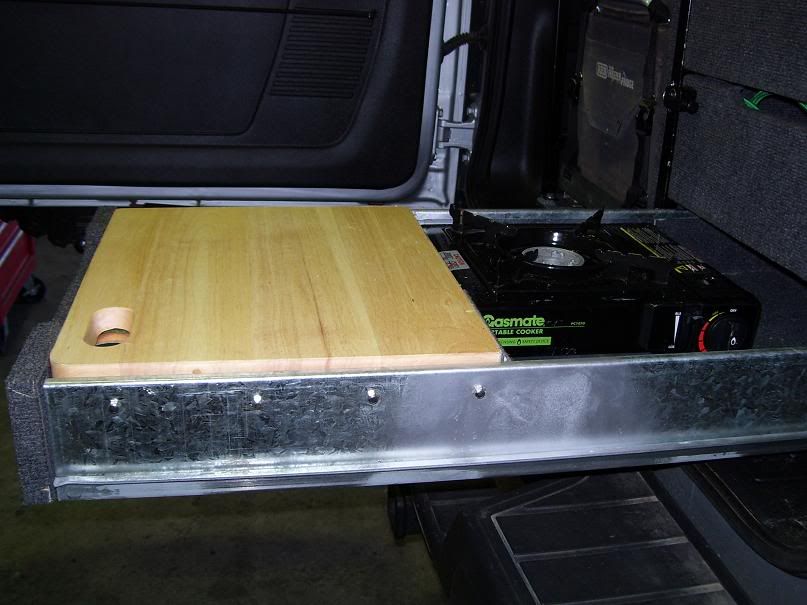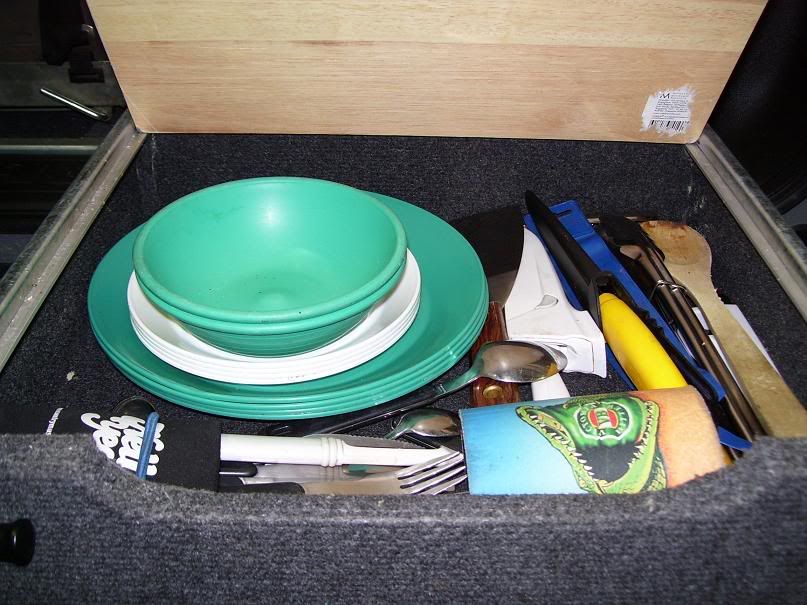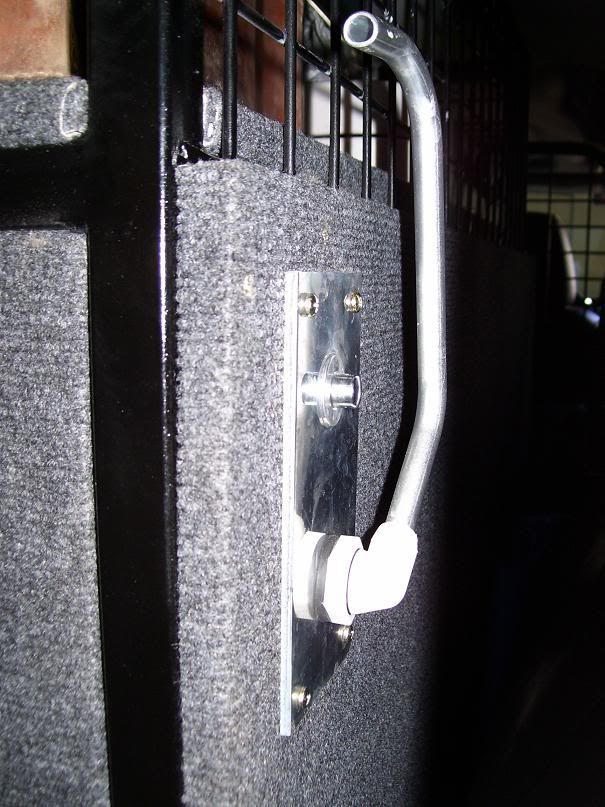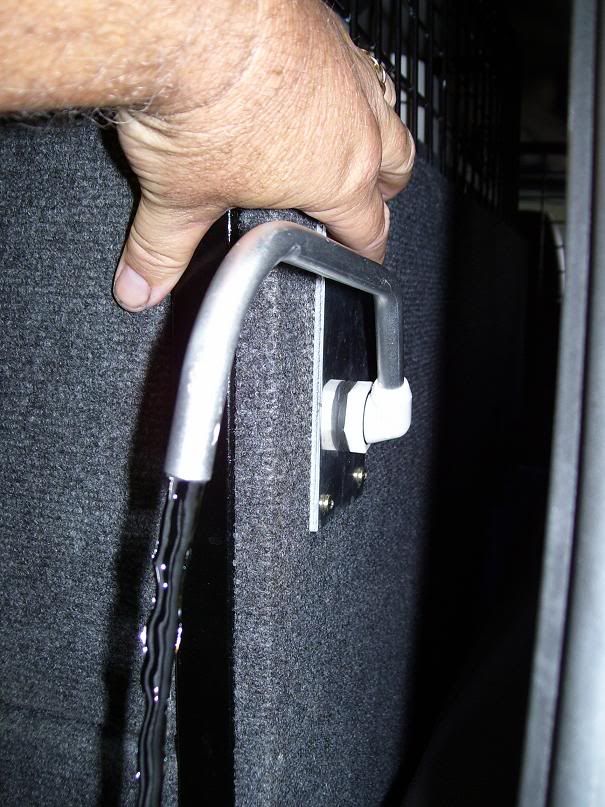 Then I thought it might be a good idea to fit a Turbonetics Turbo made for a left hand drive to a right hand drive..started out well enough….strip the front of the car..put on the inter cooler..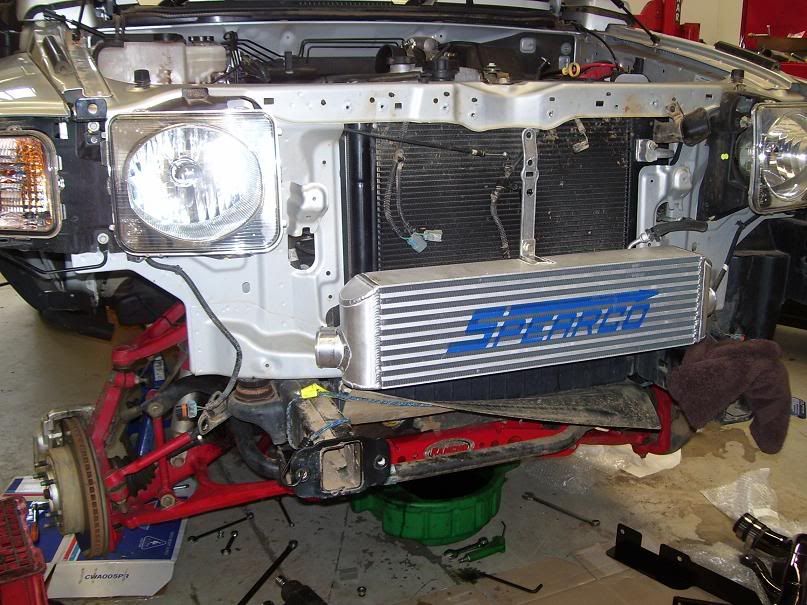 New manifold…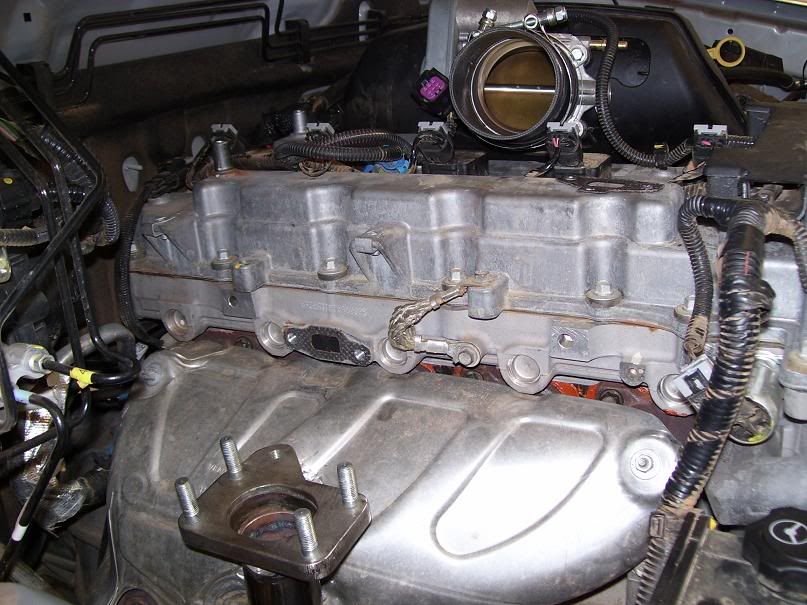 turbo in place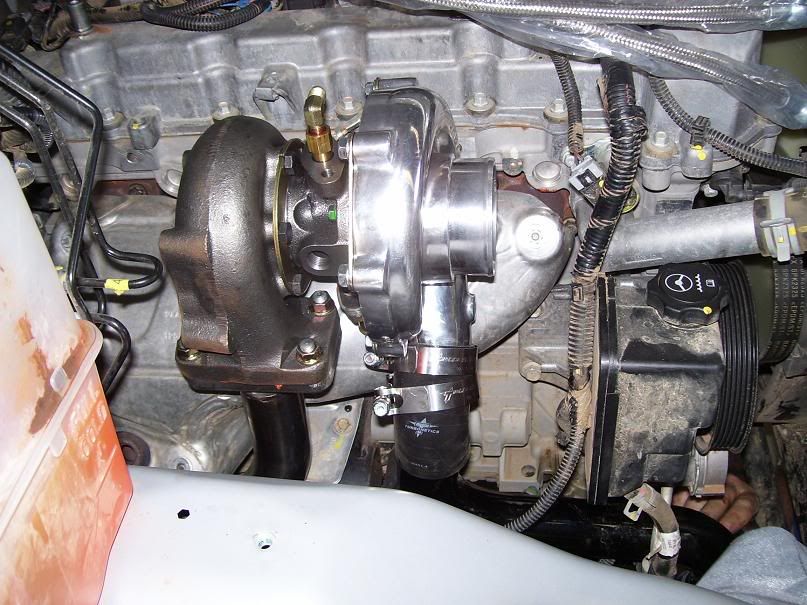 a few pipes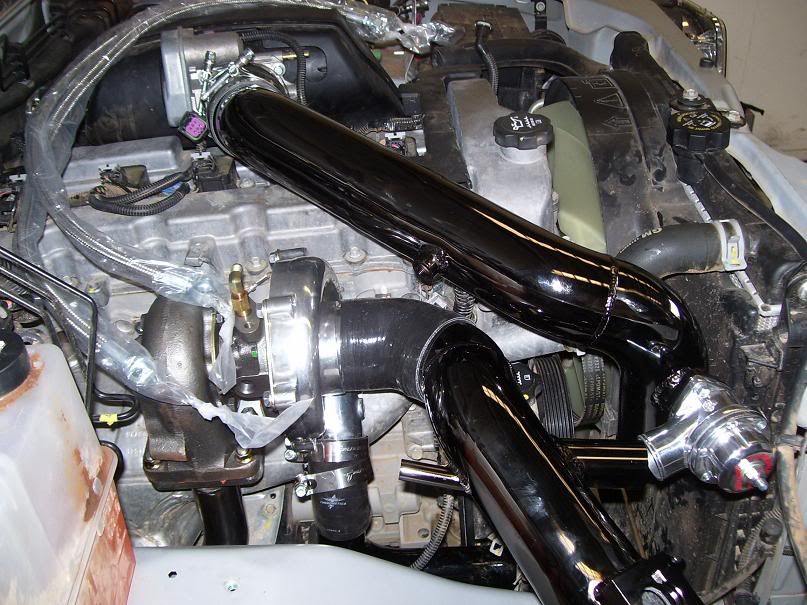 Inter cooler even looked pretty neat behind the grill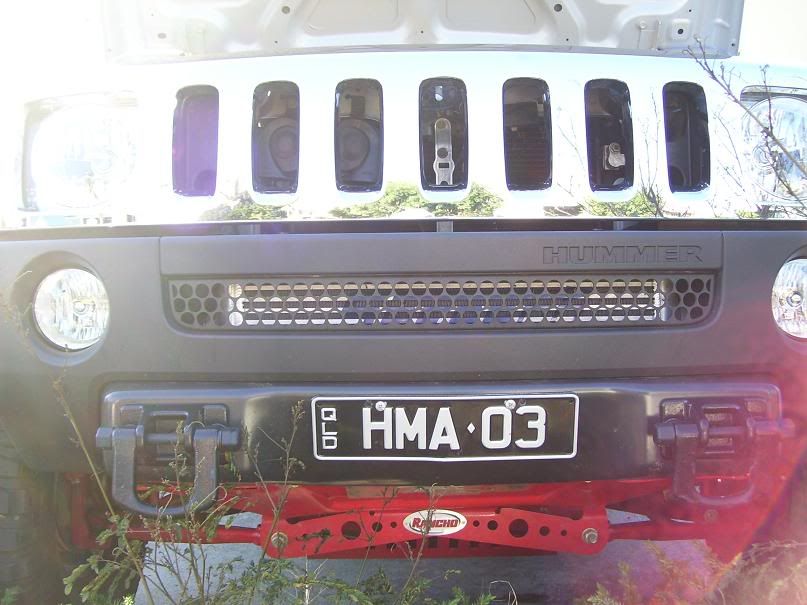 A lot of fit..measure..take off..fit..measure etc happened to get it right as a result of the need to fit the turbo to a right hand drive but finally…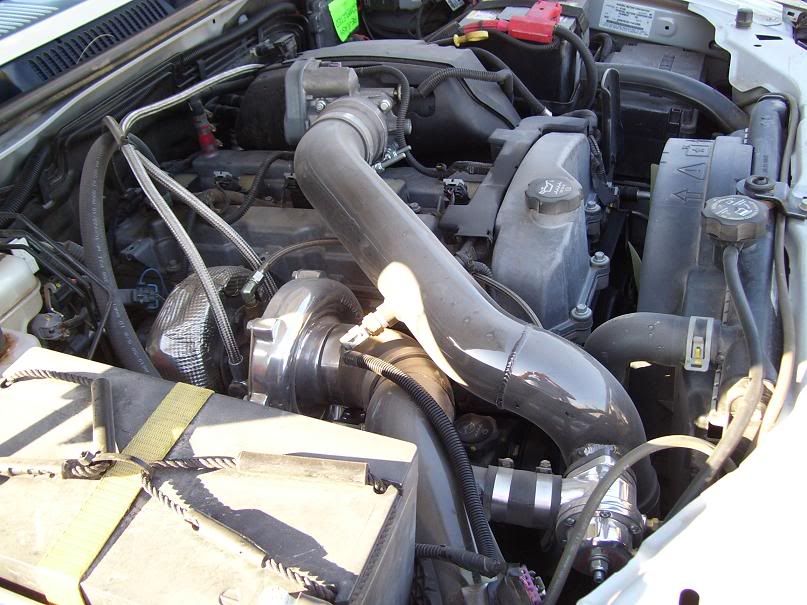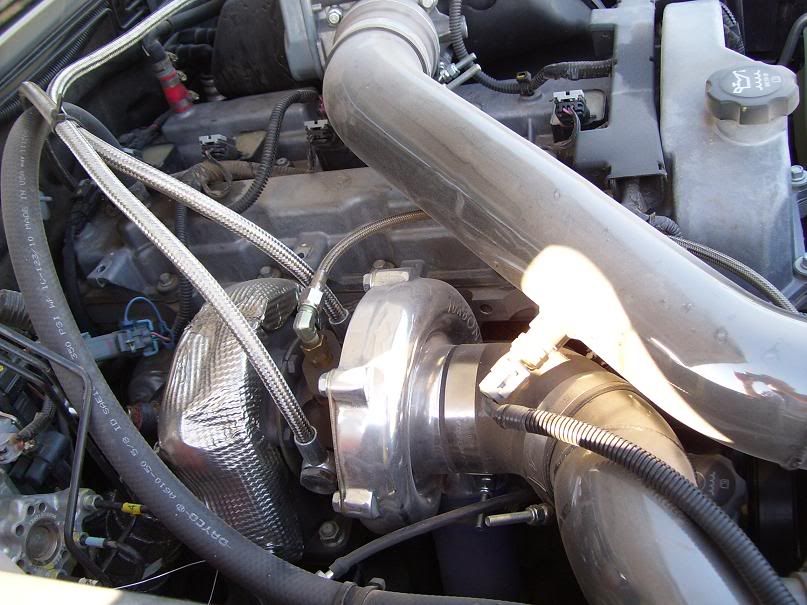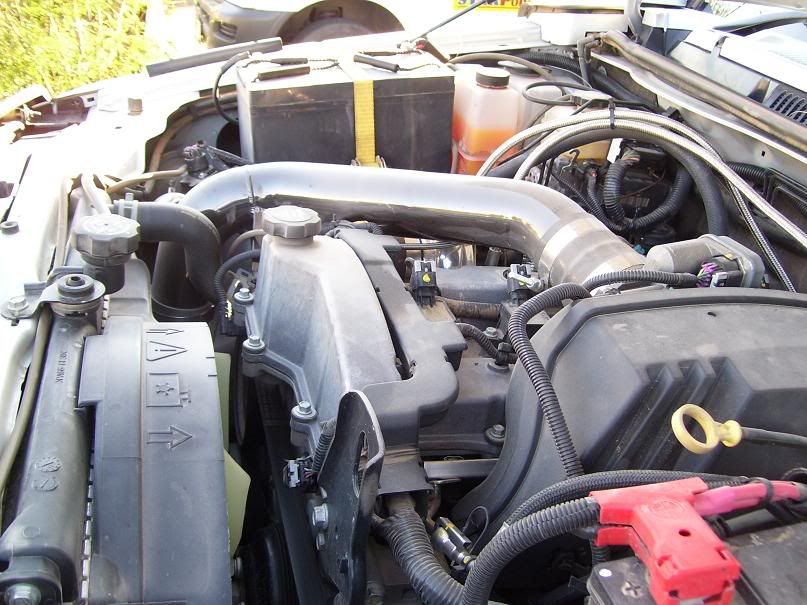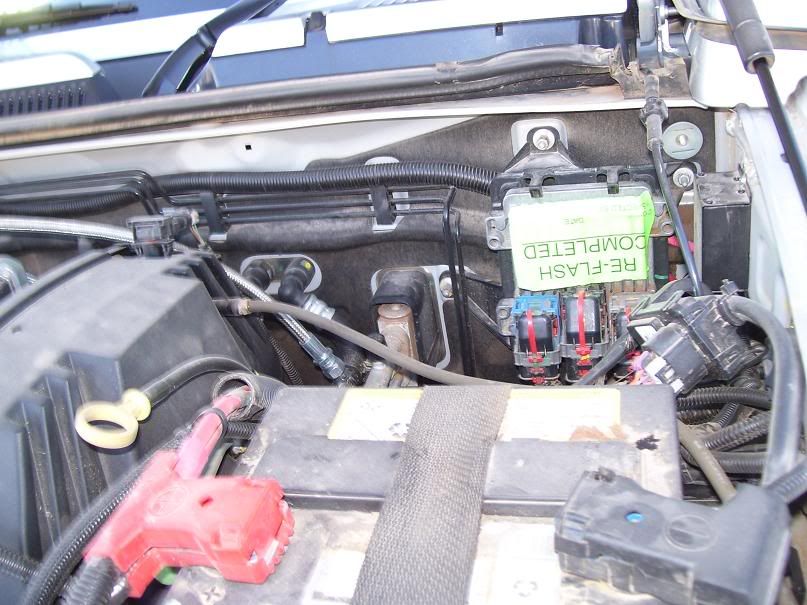 The turbo made a huge difference to the performance of the H3. It wasn't bad initially but the fitting of 35's really killed it on the open road for over taking etc and the turbo made it better than original by a big margin.
A compulsory addition for any serious tourer/camper in Oz is a dual battery set to ensure that you don't have cold beer without flattening your main battery. The fitting of the turbo left room for a second battery…although this will be changed a bit when a snorkel become available….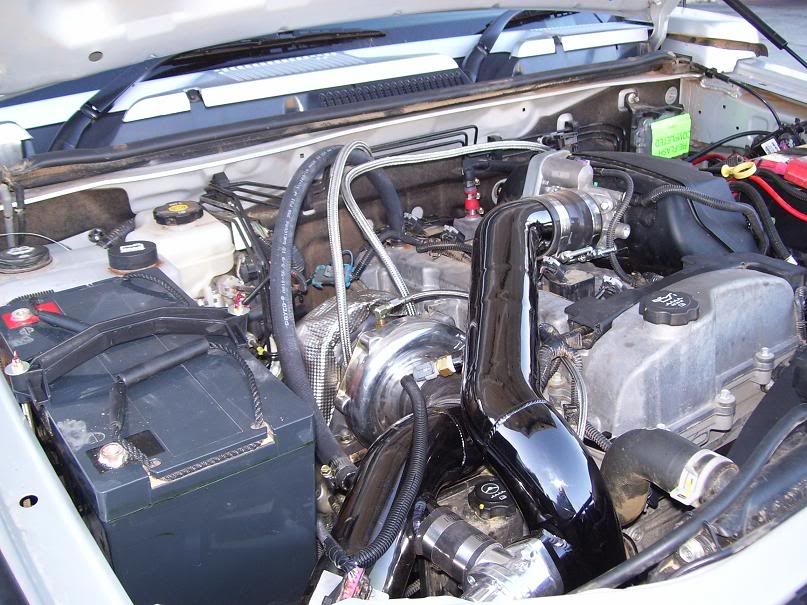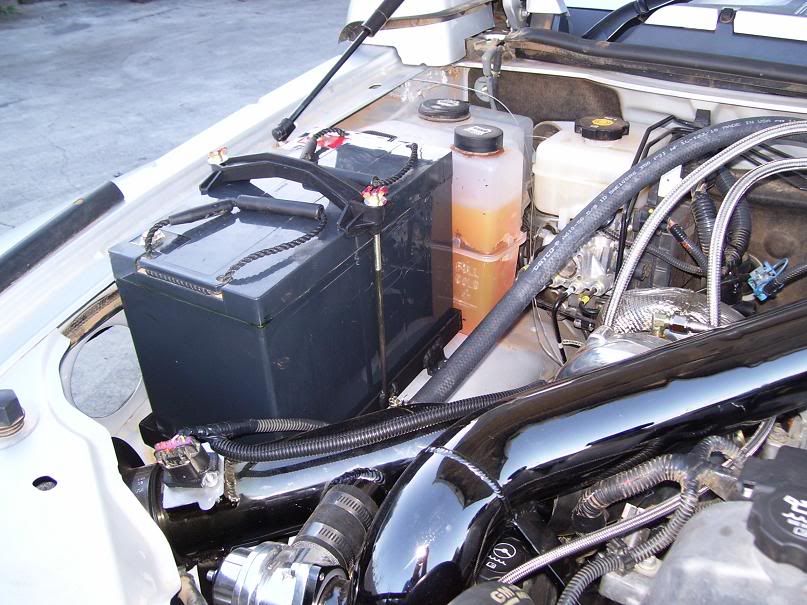 No we are ready to do some serious camping..this is how the drawers/rear looked fully packed.
There was still a bit of tidy up to do between the back of the drawer system and the cargo barrier though
Water is pretty important in the outback so I opted for a 55l water tank with electric pump.
Extra storage areas are always good so this one enables us to store our swag on top and still have access to clothes bags etc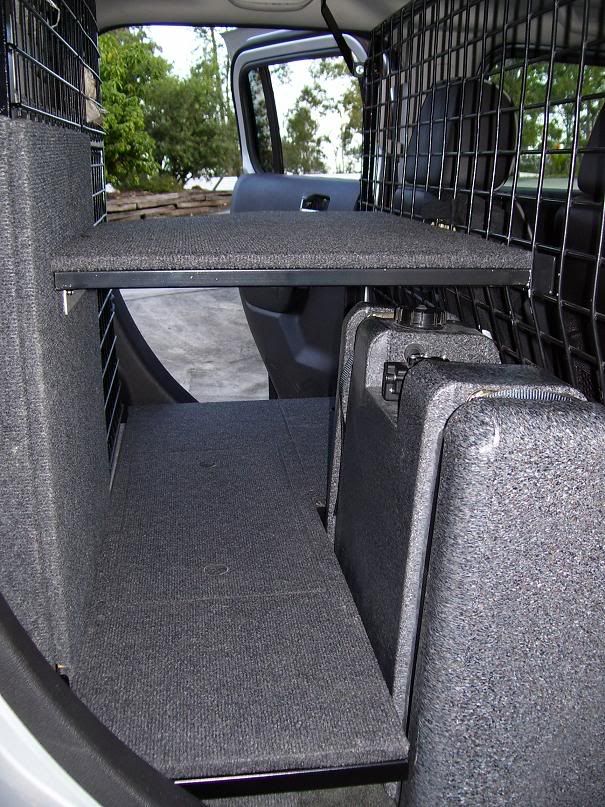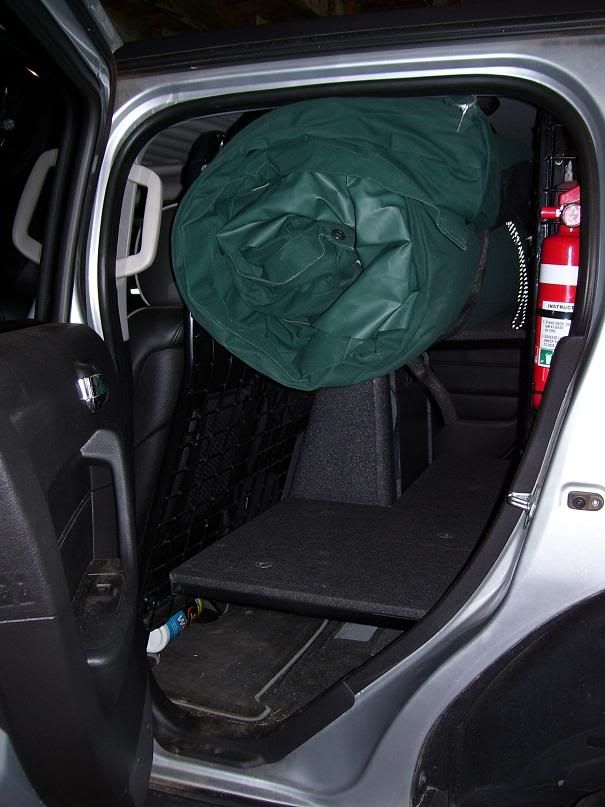 As the fridge is shorter than the drawers, I had a small area which I decided to make my electrical box for the drawer system with breakers and fuses as well as a 500W inverter which I can run a drill from.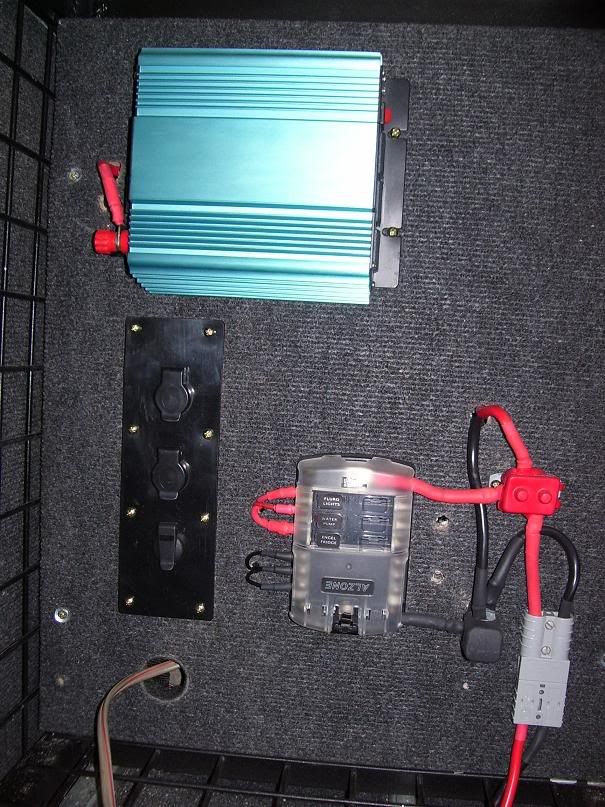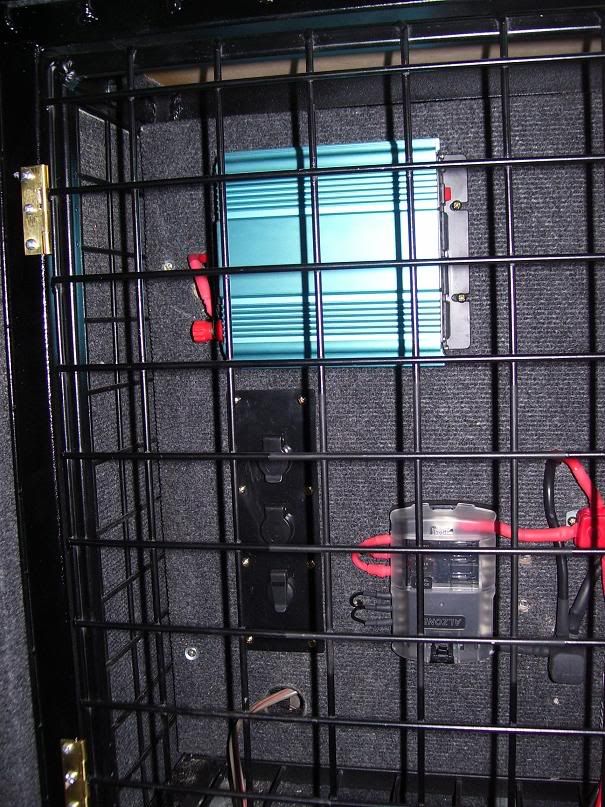 For those not familiar with the Aussie swag..it is our bedding when we camp.
Where ever possible we cook on an open fire…we are lucky in the state we live as we rarely have fire bans as it is sub tropical…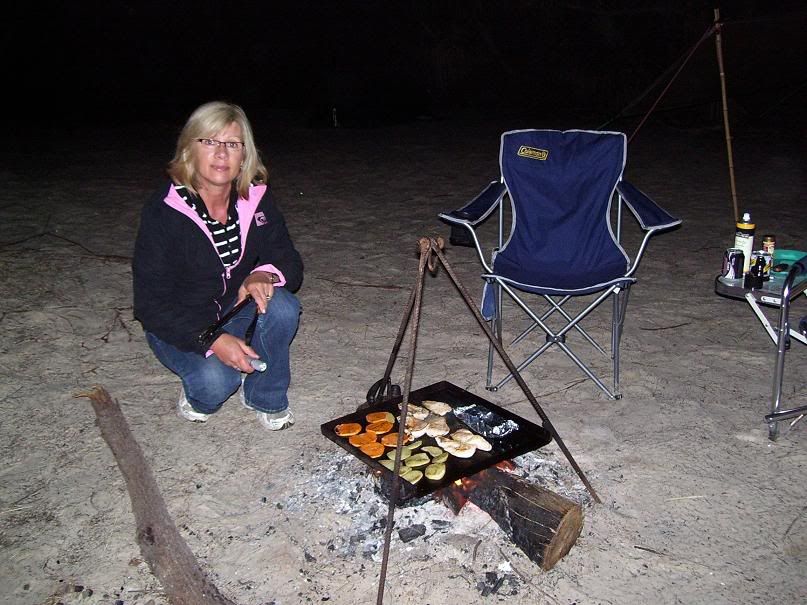 However, the weather is not always favourable!!!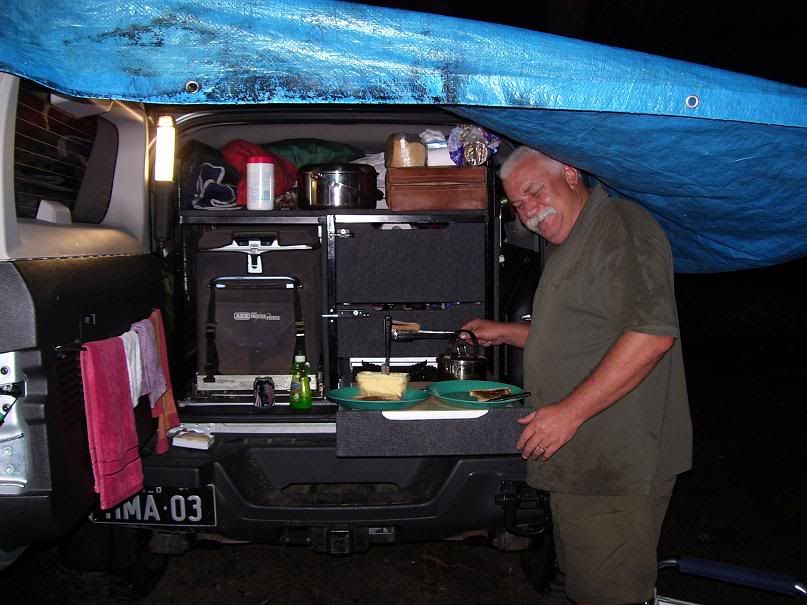 Next mod was actually extended rear shackles to lift the back a bit and keep the rig level but I don't have a pic of that at the moment.
Again, to be as self sufficient in the outback, a compressor for inflating tyres is pretty important. On long trips I carry 2 spares but if you can plug a hole, it is pretty handy and often saves actually changing the tyre..and changing 35's on steel rims on your own is not easy for an old fart like me!!!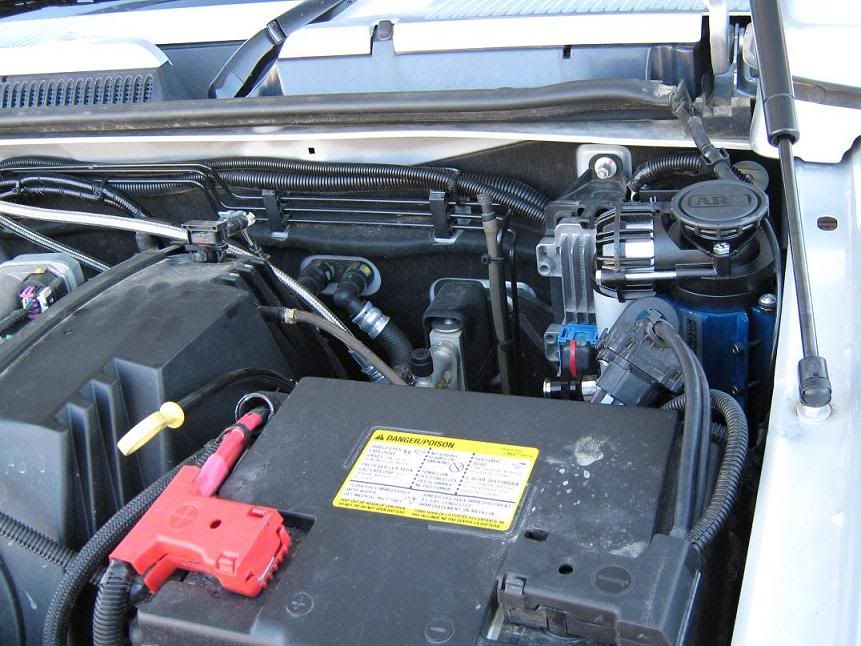 Next was the roof rack. I was able to get a set of prototype rails from ARB and then designed my own basket to suit.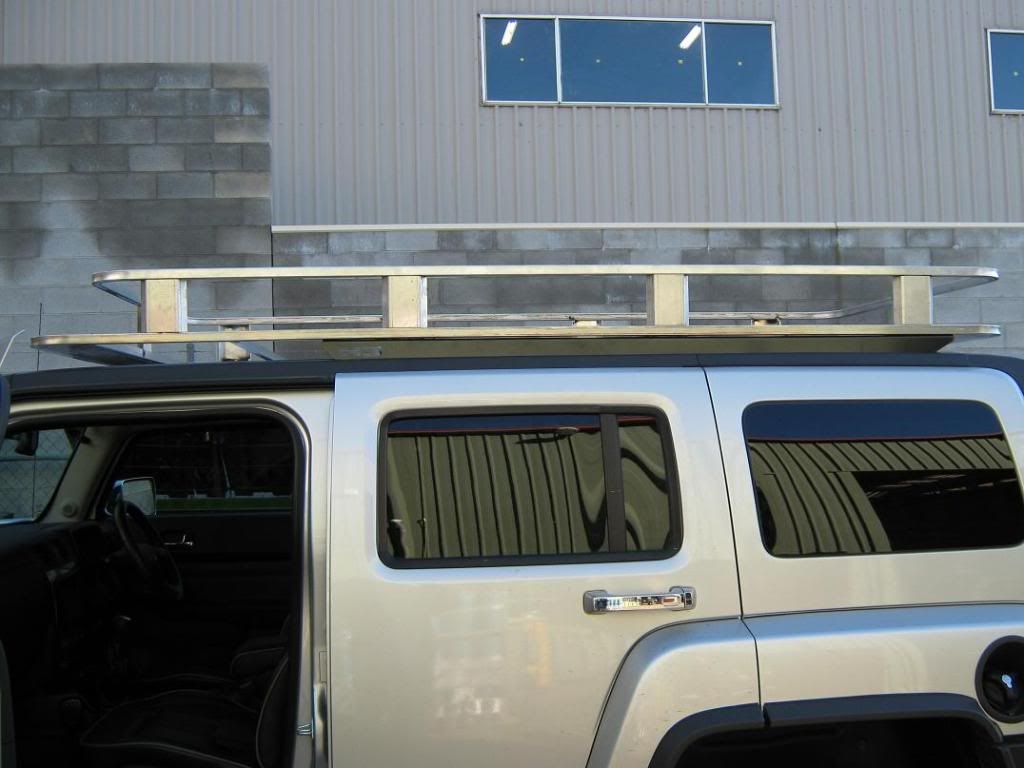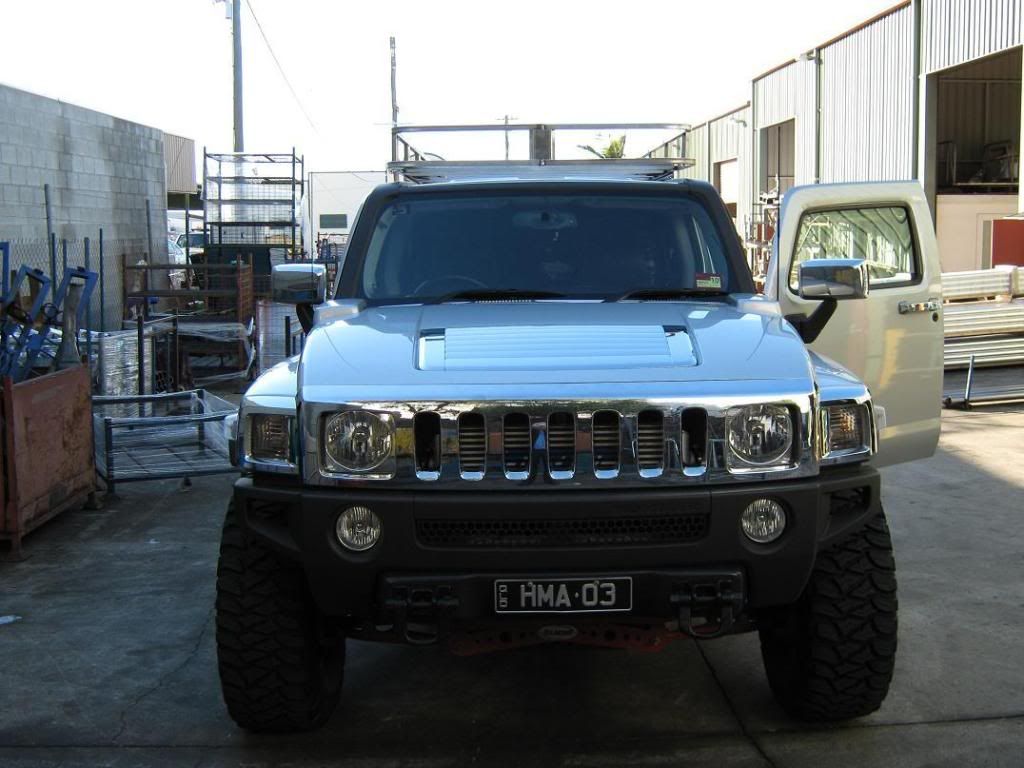 Laser cut "H3" is a nice touch on these rails which will not be done on the production mdels.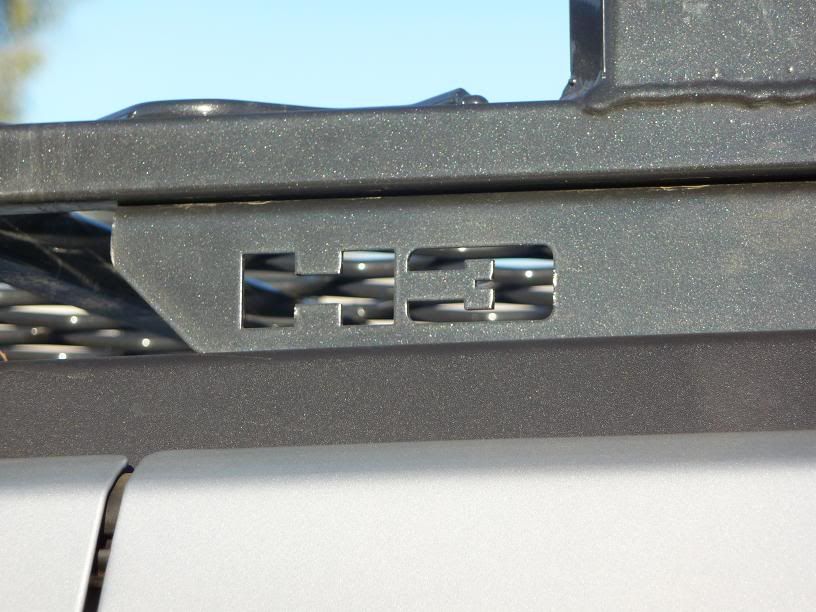 A set of spots was compulsory of course and I chose IPF 800's with 2 pencil and 2 spreads so I could make sure I didn't miss any roo's at night….current score is
Nugget 2
Roo's 0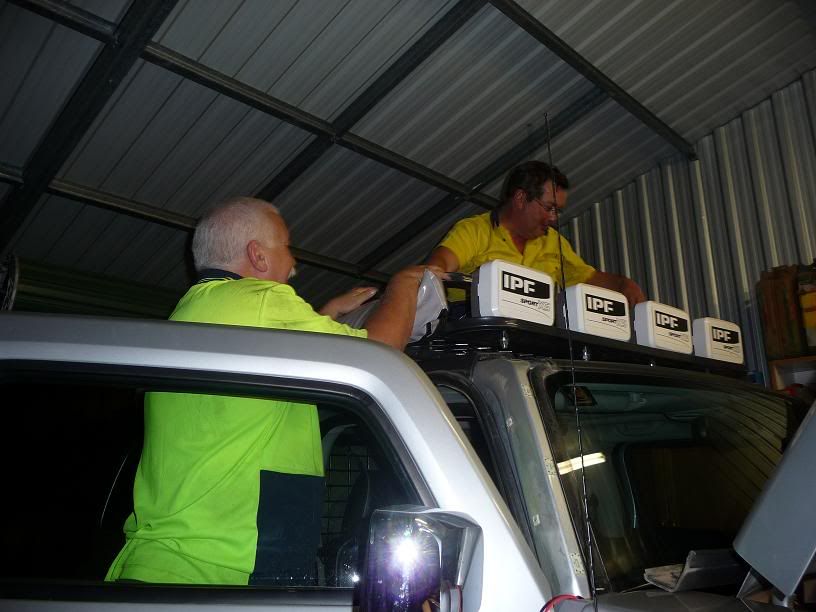 It was decided at this stage to modify the turbo manifold to reduce the heat in the engine bay, the operating temperature of the turbo and to give a better power range
A new manifold was made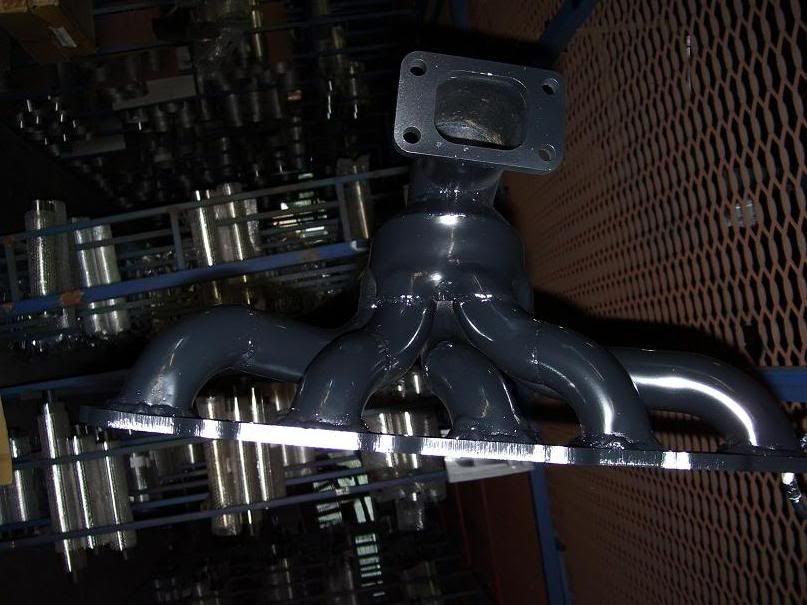 and the difference was remarkable. Operating temperature dropped 100C and the power range went from cutting in at 4,000rpm to cutting in at 2,000rpm.
As everyone knows, I subsequently had big problems with the wastegate pipe cracking and then breaking away, but the theory was brilliant! It will be again.
The roofrack has become a pretty important part of the setup as not only does it hold the spotties, but also my 2nd spare, plus a 55l petrol tank which gravity feeds to the main tank when I hook up the feed tube and open the stop valve.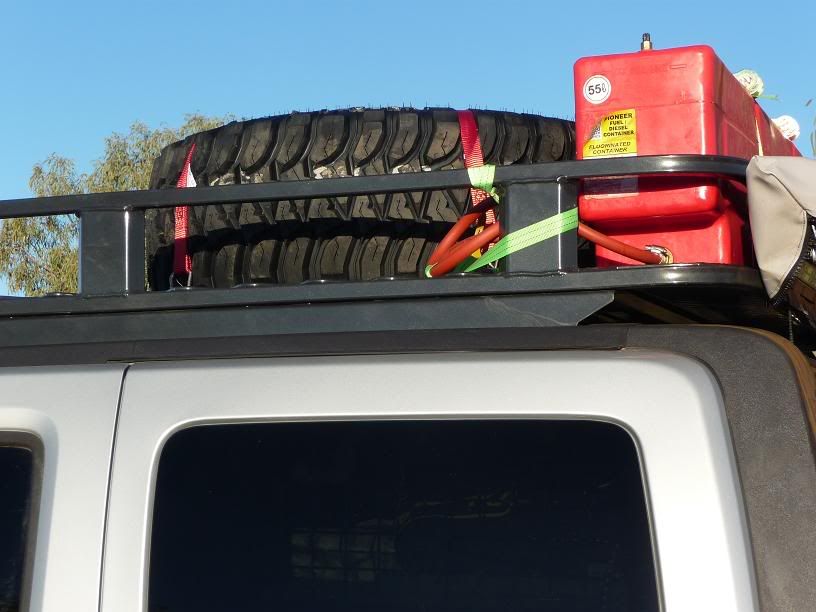 I decided on this system as opposed to a long range as no tanks are commercially available yet and are very expensive. In addition you have to cart them even when not using them where as this one is held by 2 racket straps.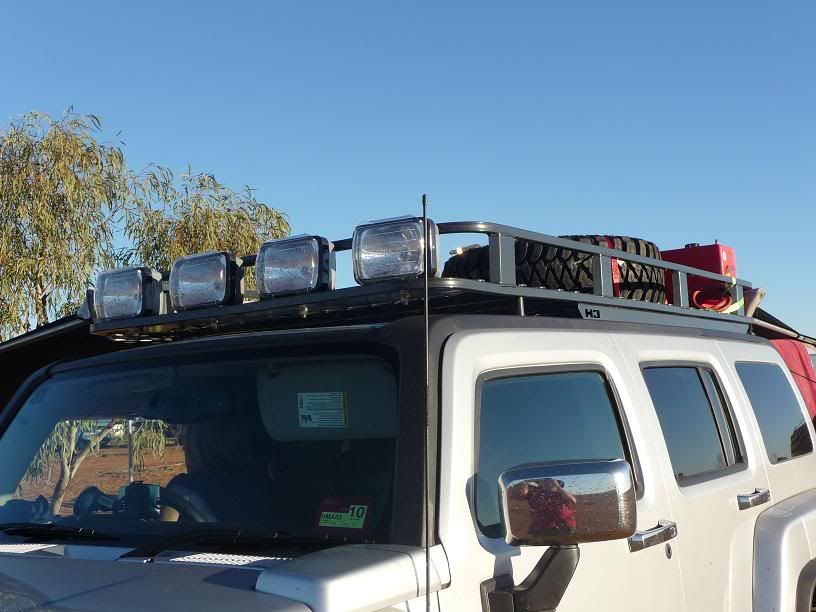 Next were the awnings to give us shade and protection. I had 2 custom made to length to suit the roof rack.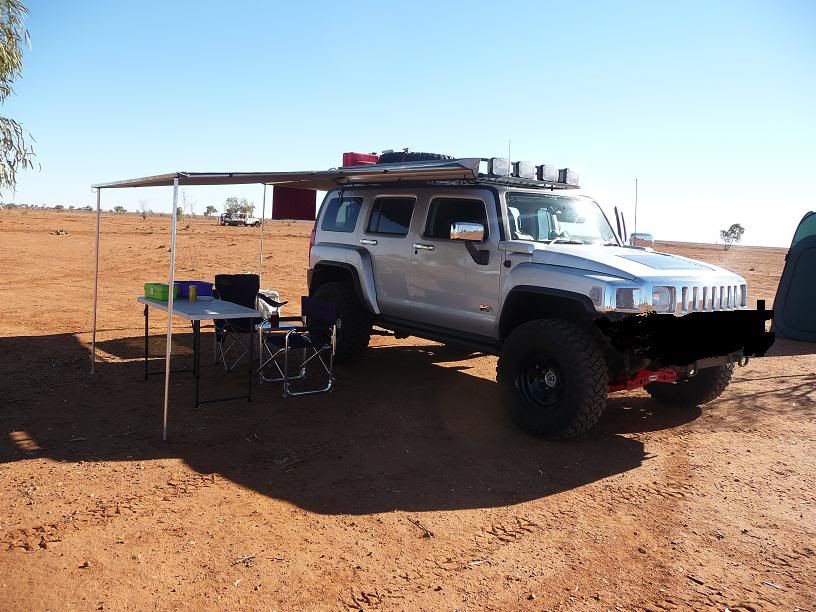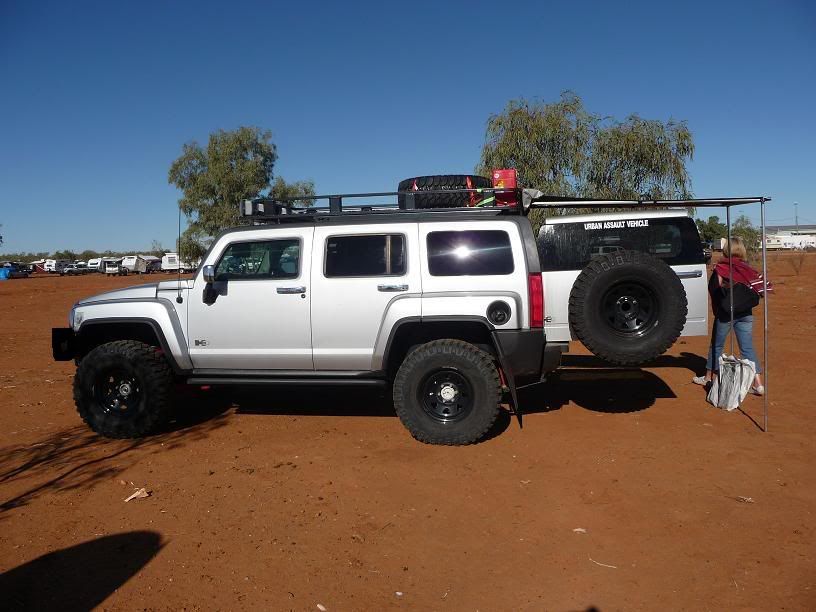 Of course what tourer would be complete without a good old Aussie bulbar. I was lucky enough to score a prototype ARB bar, but unfortunately I can not show pictures of it as they decide whether or not they will introduce it, but believe it me, it is SWEET!!!!
I am really happy with the way the rig has turned out in both look and performance.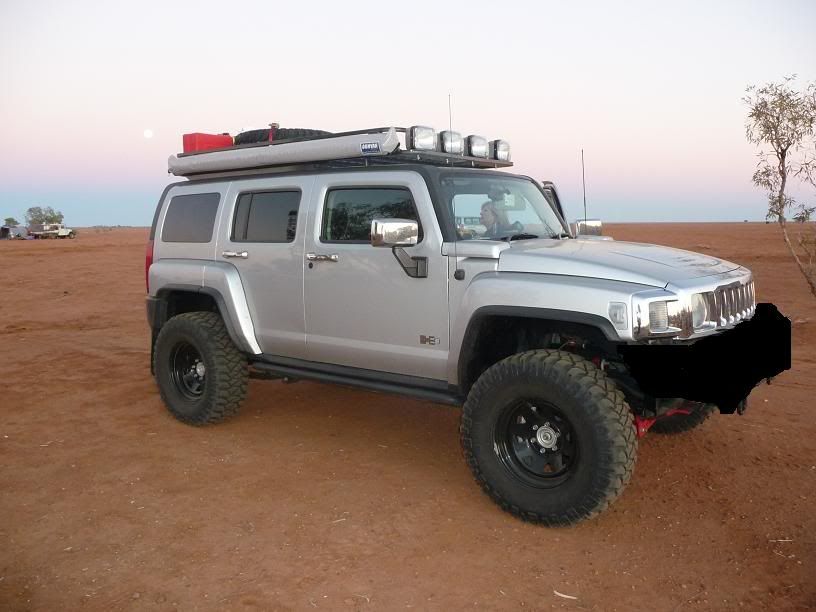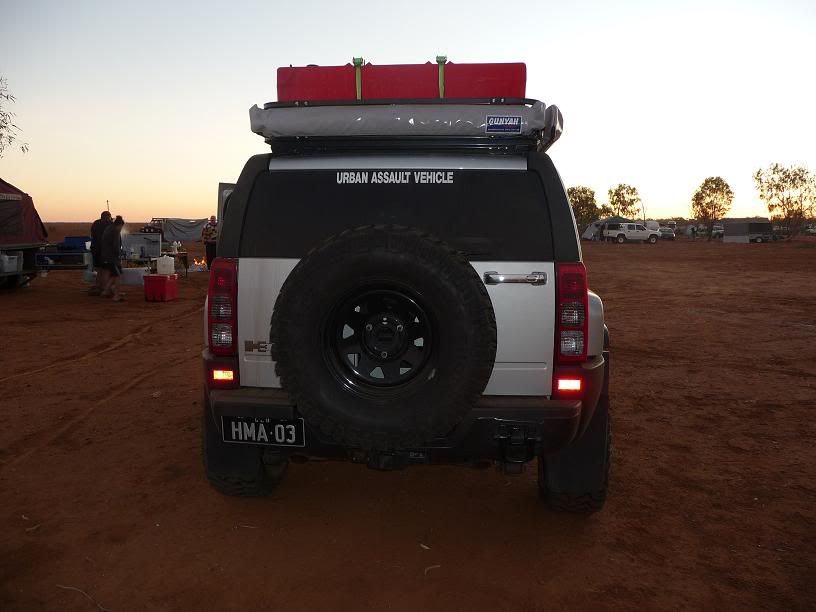 There are till some more things to be done once it gets back and the turbo manifold/wastegate issue is fixed.
1. The bulbar is winch compatible and I will be fitting the winch pretty pronto.
2. Provision for a second 55L fuel tank o the roof rack which will give me a total carry capacity of 197 litres which should get me most places I want to go.
3. Some minor suspension mods to keep it all level, give maximum articulation and improve on road ride
4. Snorkel when they become available. This will involve changes to the dual battery and also the building of a custom air cleaner box. I am really looking forward to that one!
5. Adding a plate to the side of the roof rack which will house the on/off valves for the spare fuel tanks with snap on fittings.
6. Lots of minor things I will think of as we go along!
7. Additional underbody protection.