We ran Gold Mountain up in Big Bear yesterday and had a real blast. The trail was definitely affected by the fierce winter. The obstacles were definitely a tad more difficult than usual. Everyone did great. We had 10 rigs show up and 4 of which were brand new to off-roading like this. We had to break out the winch and strap a couple of times when guys got hung up on their frame rails. Sorry I didn't get many pics, I was too busy spotting and getting people yanked off of rocks.
Four of us attempted to run John Bull. We didn't end up getting to complete John Bull. The snow did some serious damage and none of us were able to get past one of the boulder sections that still had some snow and mud. I kept slipping off of the rocks. The rest didn't have enough ground clearance to get past this one huge boulder.
Here are my pics of the day.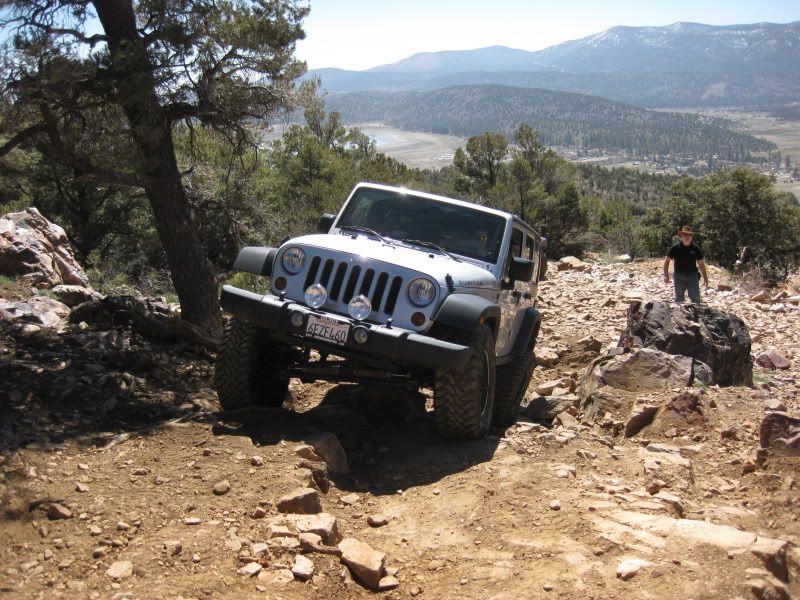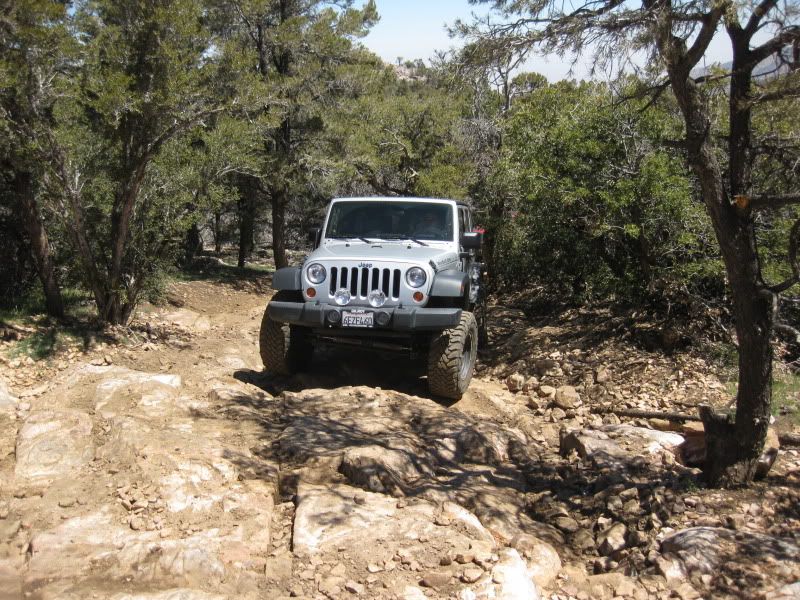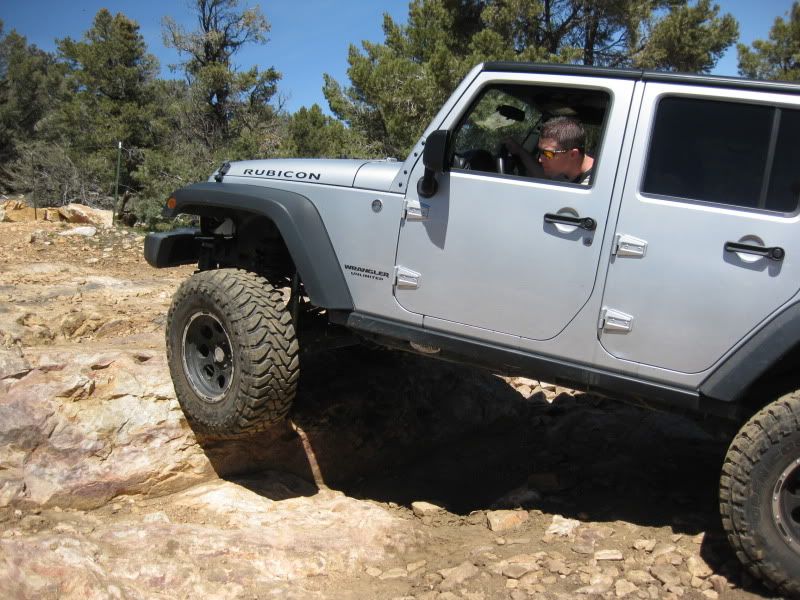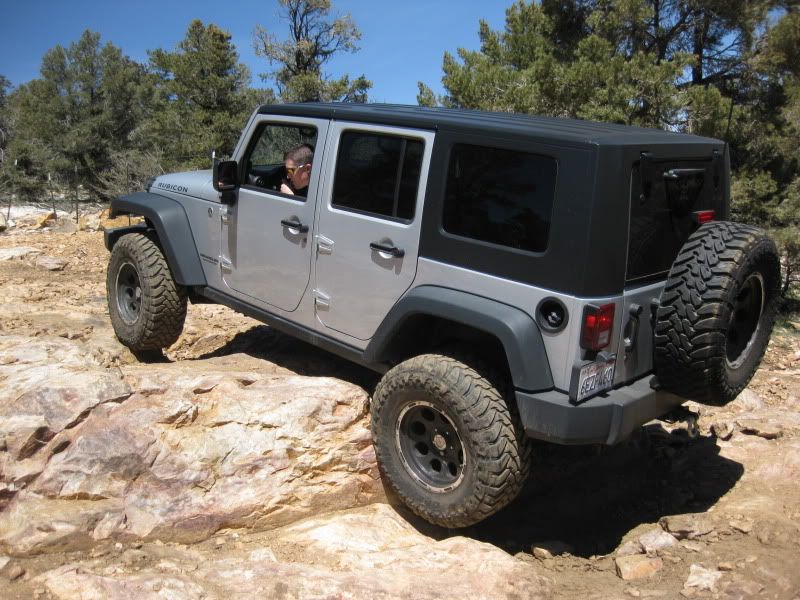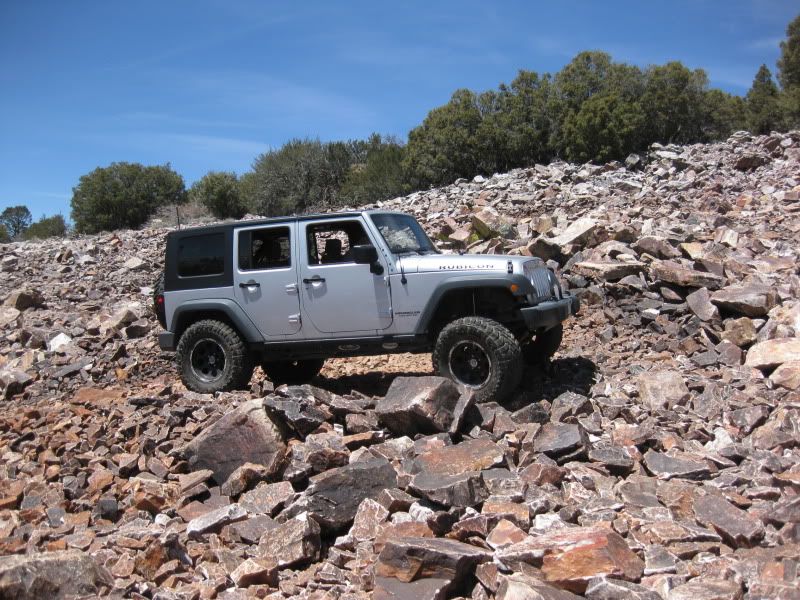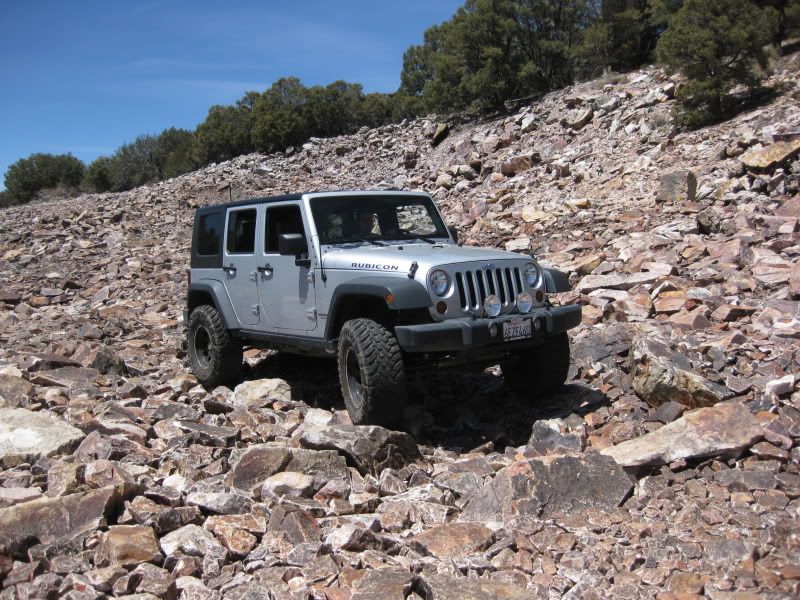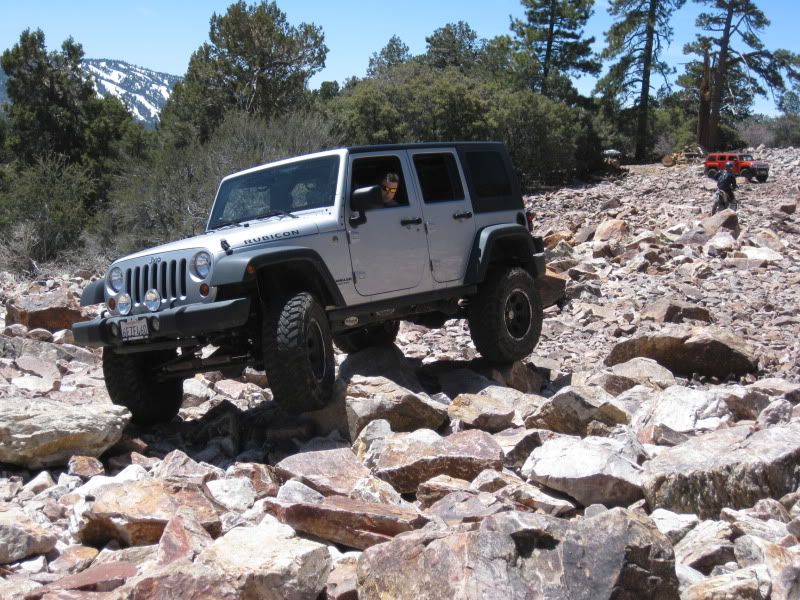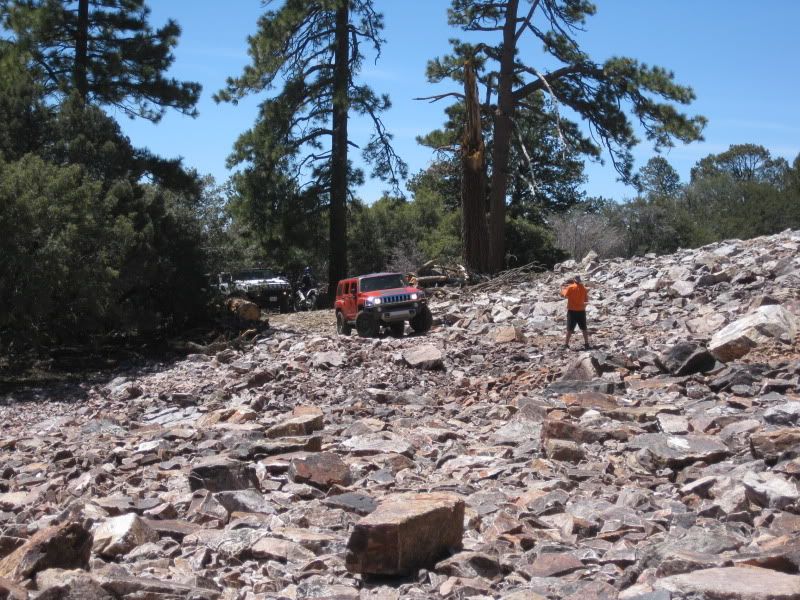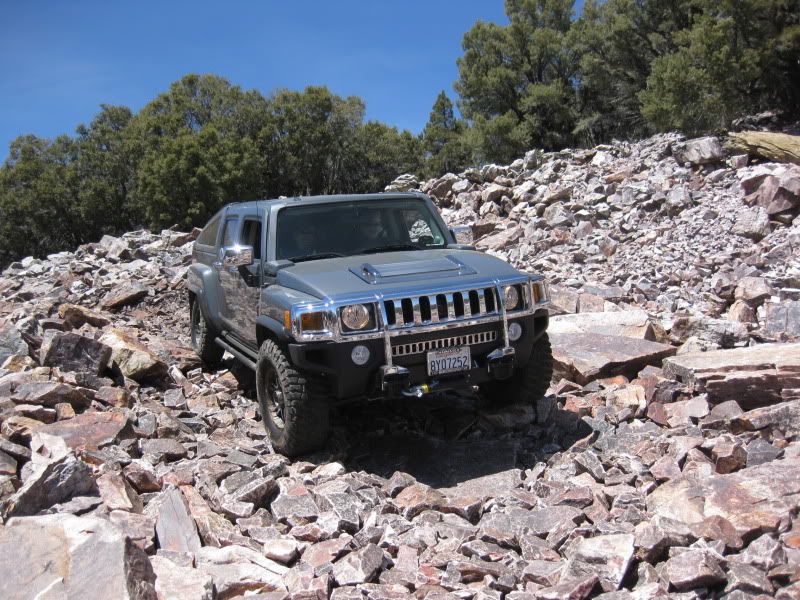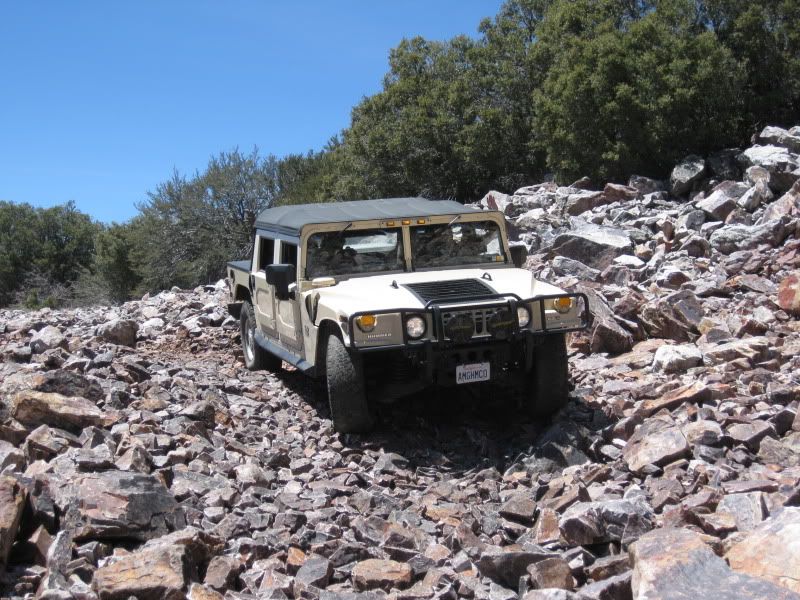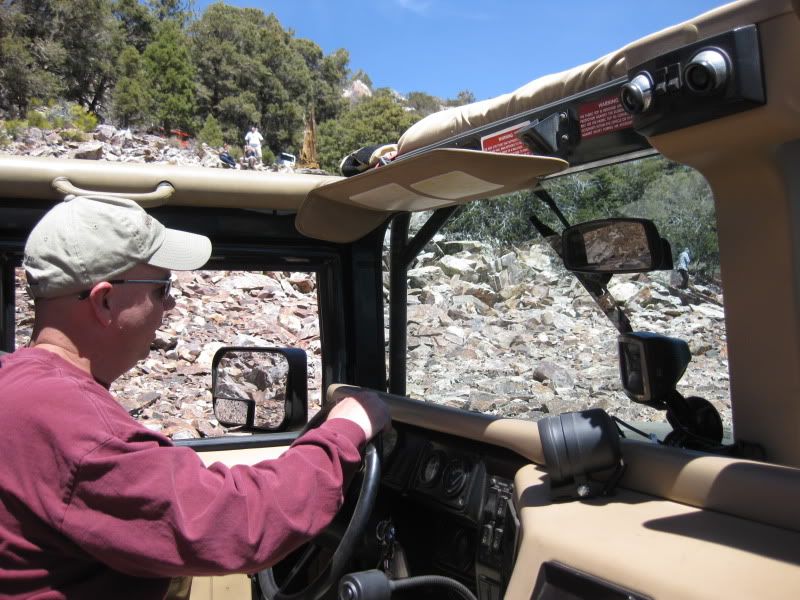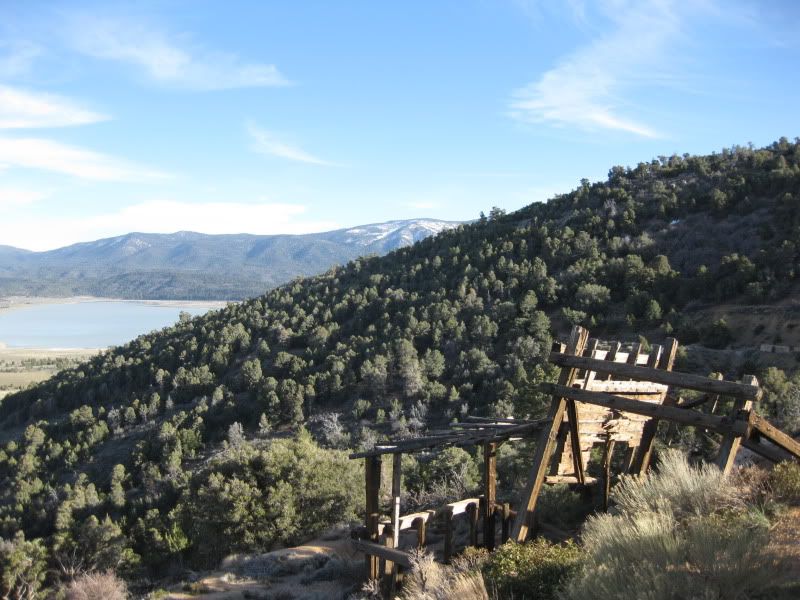 Click on this picture to watch the quick video I made of a couple of guys splashing through a giant puddle.